1935 - 1936 NEWPORT RHODE ISLAND

In 1935, William enlisted in the United States Navy. Rated as an "Apprentice Seaman" he departed Springfield, Massachusetts on September 11th for the NTS in Newport, Rhode Island. He was 18 years old.

The following month on October 14th William was sent to the USNH in Newport for two weeks. He left the Newport USNH on November 1, 1935 and returned to the NTS in Newport, Rhode Island. William remained at the NTS in Newport, RI until he graduated to an "Seaman Second Class".

On January 24, 1936, William had completed boot camp and was given a 34 day leave of absence with orders to return February 27, 1936 for duty aboard the USS WEST VIRGINIA.

1936 -1937 USS WEST VIRGINIA

William returned from leave and was stationed aboard the USS WEST VIRGINIA in San Pedro California on February 27, 1936.

The USS West Virginia is a 32,600-ton Colorado class battleship built at Newport News, Virginia and was commissioned in December 1923. She is the last battleship completed for the United States Navy for nearly two decades, making her the newest of her class when William was aboard. During 1930s, she served in the U.S. Fleet, taking part in "Fleet Problems" and other exercises as part of the continuing effort to develop tactics and maintain the Navy's combat readiness.

While on shore leave from the USS WEST VIRGINIA, William was accosted by a man seeking information about the Navy. William became suspicious of the "sailor" and had the man arrested. After interrogating the individual it was learned that he was a civilian, wearing the Navy's Blue Jacket, posing as a sailor to gain information. William was praised by his commanding officer J.B. Oldendorf - Commander of the USS WEST VIRIGINIA.

The citation conferred on him reads:

"William Mathew Losty, Seaman 2c, Commended by the Commanding officer for use of intelligence and good judgment in having arrested a civilian seeking information on the Navy while impersonating a Blue Jacket. " Report of this action was printed in the California Navy Bulletin. Reference

In 1936 the crew of the USS West Virginia celebrated the holiday seasons together. View the holiday menus the crew of the USS West Virginia were served during that year. Thanksgiving |Christmas Menu Cover | Christmas Menu| Christmas Message

FRANKLIN D ROOSEVELT, Commander in Chief sent a telegram to the USS West Virginia & her crew during the 1936 holiday season. click the image to enlarge

On September 17, 1937, William Mathew Losty, now a "Landing Craft Seaman", left the USS WEST VIRGINIA and where he went for 6 months is unknown. There is no record of service for William entered in his "summary of service" log for the dates between September 18, 1937 and March 10, 1938. However, I am certain the Navy knew where they could find him. My uneducated guess would be on secret assignment or there is a clerical error in his record. The secret assignment theory is not without merit as you will later learn.

On March 11, 1938, William reappears in Puget Sound, Washington at the USNH. He was there three weeks,then sent to re-join the USS WEST VIRGINIA April 1, 1938.

William remained aboard the USS WEST VIRGINIA for 44 days. On May 14, 1938, William departed from the WEST VIRGINIA on a two week furlough with orders to report for duty aboard the USS NASHVILLE on June 9, 1938.

1938 - 1940 USS NASHVILLE

The USS Nashville a 9,475-ton Brooklyn class light cruiser built at Camden, New Jersey, was commissioned in 1938 with Capt. William W. Wilson in command. The ship spent most of her American career in the Pacific War Zone.

The USS Nashville departed Philadelphia 19 July 1938 for shakedown in the Caribbean. In early August, she sailed for Northern Europe on a good will visit, arriving at Cherbourg, France, 24 August 1938. Getting underway on the 21st of September from Portland England, with 25 million dollars in British gold bullion aboard The USS Nashville arrived at Brooklyn Navy Yard on September 30th to offload the gold and then returned to Philadelphia October 5th 1938. Williams Article
In May of 1939, William was home on a three day furlough. He rejoined the USS Nashville on Sunday night in Philadelphia and then left May 10th on a Good-Will Trip to Brazil. The USS Nashville was carrying American representatives to the Pan American Defense Conference in Rio de Janeiro, Brazil. The Newly appointed Army General of the United States was inspecting the Brazilian Army and the Brazilian Army General was inspecting the USS Nashville. The Nashville returned the General to Annapolis on June 20th 1939.

Three days later the USS Nashville sailed from Norfolk for the Pacific via the Panama Canal, arriving in San Pedro, California on July 16th 1939 for two years of operations.

While aboard the USS Nashville, William qualified as a "Gun Director Pointer Second Class" on March 26, 1940. He was entrusted with this duty while stationed on the USS NASHVILLE by his commanding officer on April 1, 1940.

GUN DIRECTOR Responsibilities are to track surface and subtonic air targets and to provide a gun fire solution to the guns.

William was also promoted to a Coxswain during his stay aboard the USS Nashville and included the following responsibilities.

COXSWAIN Responsibilities:

Identify not less than 6 types of boats, and name the various parts of a boat by actual demonstration

Take charge of a boat's crew and demonstrate: Bring the boat alongside a dock or another vessel correctly; Anchor correctly; Maintain boat discipline.

Know the elementary rules of the road at sea for both steamships and sailing ships, together with any local rules for small boats

Use properly the following: Clove Hitch; Rolling Hitch; Anchor or Fisherman's Bend.

Know the correct gear that should be properly carried in a small boat

Form part of a boats crew for an expedition of not less than 24 hours' duration, to include a night spent in camp  

The USS NASHVILLE returned to the Atlantic in June 1940, to serve on the Neutrality Patrol and in "short of war" operations. She remained in the north Atlantic area through the first months of World War II.

The USS NASHVILLE earned 10 battle stars during her American career, more than any other Brooklyn class cruiser.

William departed from the USS Nashville on July 21, 1940 and reported for duty at the UNSH in Mare Island, California the same day. He remained in Mare Island for the next 64 days.

There is no entry of William's whereabouts between September 24, 1940 and November 6, 1940 in his "service of summary" log. Time frame 43 days

William reappears, as noted in his record, on November 7th, 1940 aboard the USS NASHVILLE. He remained there for 36 days and departed the Nashville on December 13, 1940. That same day William was in San Francisco reporting for duty at the USN Recruiting Station. He remained there for 51 days.

1941 - WM P BIDDLE

The Ship, City of San Francisco was acquired by the Navy in 1940 and converted for Naval service as a Transport Ship at Moore Dry Dock Co., Oakland, CA. The USS William P. BIDDLE was commissioned on February 3rd, 1941.

William received orders while at the Recruiting Station in San Francisco to report for duty on February 3rd, 1941 aboard the USS WM P BIDDLE, the same day this ship was commissioned. William stayed aboard the BIDDLE for 6 months departing from it on August 12, 1941 for the Norfolk Navy Hospital PTS VA and he remained there for 51 days.

There is no entry of William's whereabouts between October 3rd, 1941 and January 1st, 1942 in his "service of summary" log. Time frame 90 days

1942 - R/S NEW YORK, NY

On January 2, 1942 William reappears at the USN Recruiting Station in New York City. He remained there until February 27, 1942 when he received orders to report for duty aboard the USS FOMALHAUT.

While in New York William searched the local phone directory for the name Losty hoping to contact family members while there. Kathleen Carrigan of New york, daughter of Lawerence Losty, recalls her Aunt Margaret Losty inviting William to her apartment during the war while he was in New York.

While reading the story of William Mathew Losty who died in World War II. I recalled a story my aunt Margaret told me years ago. Margaret Losty is the granddaughter of Michael Losty who immigrated to New York from Ireland. Margaret was a nurse living in NYC during the war. In 1942, a young man, who was passing through NYC on his way to war, looked in the NYC phone book for any Lostys he could find listed, as that was his name as well. The young man phoned Margaret and she invited him to her apartment for dinner. William must have told his family about Margaret's kindness because she was contacted by Williams' family after his death in 1943 and was thanked for treating him like family while he was there. Margaret was very emotional when she told me this story. I remember seeing the tears in her eyes. It was also told to me by my uncle, that, my grandfather John Losty spoke of cousins who lived in Massachusetts but he said they had no real communications with them.

Kathleen Carrigan - New York

1942 - 1943 USS FOMALHAUT

Through one year and a half, The USS Fomalhaut carried out continuous cargo operations in the southwest Pacific, going through some of the hottest fighting of the war supporting the many landings and shore campaigns in the battle for Guadalcanal and the other islands of the southern Solomons.

William was aboard the USS FOMALHAUT from February 28, 1942 to July 10, 1943.

History of the USS FOMALHAUT - while William was aboard.

The USS FOMALHAUT was acquired by the Navy May 16, 1941 and commissioned March 2, 1942 with Commander J. D. Alvis in command. On February 28, 1942 William boarded the USS FOMALHAUT rated as a Boatswains Mate Second Class.

The USS Fomalhaut arrived at Samoa May 8, 1942 with passengers and cargo from the east coast. On the 22nd of June she sailed for Wellington, New Zealand, to load cargo from June 30, 1942 -July 22, 1942. Landing rehearsals at the island of Koro in the Fijis were conducted from July 28 - July 30, 1942.

On July 31,1942, as night was falling, the ship departed from Koro. The carrier task force proceeded north and west while the transports and their screen plodded steadily toward the Solomons. Almost 19,000 Marines were embarked in the 19 transports and four destroyer-transports. There was no sign of enemy aircraft or submarines, and no indication that the approach was observed. In fact, enemy patrol planes were ground at Rabaul on the 5th and 6th of August because of bad weather.

The convoy headed generally west from Fiji and well to the south of the Solomons chain. Task Force 62 (Williams Group), commanded by Admiral Turner, was divided into two Transport Groups. Transport Group X-Ray commanded by Captain Lawrence F. Reifsnider, with the Guadalcanal forces embarked, consisted of four subgroups, as follows:

Transdiv A: Fuller, American Legion, Bellatrix.
Transdiv B: McCawley, Barnett, Elliot, Libra.
Transdiv C: Hunter Liggett, Alchiba, Fomalhaut, Betelgeuse.
Transdiv D: Crescent City, President Hayes, President Adams, Alhena.

The course gradually shifted to the northward, and on the night of August 6-7 the entire group of ships were due west of the western extremity of Guadalcanal for the initial landings of Marines on Guadalcanal and Tulagi on August 7, 1942.

The final approach to the transport area was made without incident, and there was no sound until, at 0614, when the supporting ships opened fire on the island. There are some indications that the Guadalcanal operation on D-Day morning was something of a minor Pearl Harbor in reverse for the Japanese.

During this first American land offensive of the war, The USS Fomalhaut lay anchored in such a position as to observe the Battle of Savo Island August 9, 1942, and that day sailed for Noumea to load additional men and supplies for Guadalcanal.

Returning to Guadalcanal August 23, 1942, The USS Fomalhaut was ordered to take Blue (DD-387), torpedoed the previous day, in tow. But before she could complete unloading and get underway with her tow, an enemy submarine launched a torpedo her way, and Japanese surface forces were reported moving in. As two other destroyers sank Blue to prevent her from possibly falling into enemy hands, The USS Fomalhaut was ordered underway with all but a quarter of her cargo unloaded.

On February 1, 1943 the USS FOMALHAUT was reclassified as an Attack Cargo Ship. You can continue reading about the USS FOMALHAUT here. William departed the USS FOMALHAUT July 10, 1943 and was stationed at the Advanced Naval Base Force at Koli Pt.

JULY 10, 1943 - JULY 18, 1943

William was assigned to the LST 342 (Landing Ship Tank) the same day he left the USS FOMALHAUT on July 10, 1943

U.S. Navy Amphibious Ships -Tank Landing Ship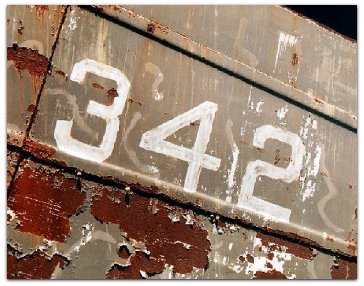 Description: Tank landing ships (LST) are used to transport and land tanks, amphibious vehicles and other rolling stock in amphibious assault.

Features: Ships of this class are the first to depart from the bow-door design that characterized the workhorses of World War II. The hull form necessary to attain the 20-knot speeds of contemporary amphibious squadrons would not permit bow doors. Accordingly, these ships offload cargo and vehicles by means of a 112-foot ramp over their bow. A stern gate allows off-loading of amphibious vehicles directly into the water. The two ships of this class, now assigned to the Naval Reserve Forces, are the only of this 20-ship class of LSTs remaining in the fleet.
The USS LST-342 (Boat Pool 8) was assigned to the Asiatic- Pacific theater and participated in the New Georgia-Rendova- Vangunu occupation in July 1943. Eight days after William was assigned to this ship it was hit by a torpedo launched by the RO-106 Japanese submarine, west of Guadalcanal, July 18, 1943 - Solomon Islands. Location of the LST-342 when struck 09°03'S, 158°11'E. The LST-342 seen in the photo below is now resting on the banks of Tokyo Bay.
LST 342 PHOTOS - ON THE BANK OF TOKYO BAY
Also aboard the LST-342 was Edwin J. Seymour who survived the attack and lived to tell the story of the LST-342 the night it was hit by the Japanese R/O 106.

It was his 21st birthday( July 17 1943 ). He was sleeping in a middle deck up front when a very loud noise and a violent shake woke him up. He immediately headed up to the top. He could not see anything because it was very dark. He could hear people jumping over into the water. He decide to wait it out. When it got light out he said the back half of the LST was gone and there were life jackets floating in the water but could not see anyone swimming. There were only about fourteen men still on the boat. He thinks all were army except for one sailor. He said that the sailor told them he had been watching the water level and that the boat had not gone down any more in the past two hours and he thought they should stay on the boat. Later that day cruisers came to rescue them but would not come in close until the sailor found something shiny to signal the boat in code, then they were picked up.

Edwin J. Seymour - LST 342 Survivor

Photos of the LST-342 were provided by Rita and Gary Seymour. You can view more photos of the wrecked LST-342 here.

The USS LST-342 was struck from the Navy list on 28 July 1943. The following day William's name appeared in his hometown paper reporting him missing in action. The article mentions recent letters received from William which told of a new assignment he'd been given and that he expected to see his family soon. Read the ariticle

The USS LST-342 earned one battle star and the Navy Unit Commendation for World War II service.

The following year on August 16, 1944 William's parents, Mr. & Mrs. George J. Losty of 298 Chestnut Street in Holyoke, Massachusetts were informed by the Secretary of the Navy their son William Mathew Losty, had been officially declared dead as a result of the attack on the LST 342 believed to have been sent on a secret assignment in the Solomon Sea. Read the article

On October 18, the same year, William was awarded the Purple Heart and it was accepted by his mother Mrs. Delina Losty.

William's Purple Heart has been passed down through the family and is now in the possession of Mrs. Susanne Kelley, the daughter of Eleanor Losty Noland (William's Sister)

To our Dearest William,

We shall never forget your smiling face, your loving eyes and your unselfish acts of kindness when you were home, We shall never forget the honor you bestowed upon our family and yourself, for your courage, your bravery and your patriotism you displayed throughout your Military career. To our Dearest William we shall never forget that you died for us and our children. For you we dedicate this site and for all those men who died with you, and all the women who loved you.

We Will Always Remember You
William Mathew Losty
July 16, 1917 - July 18, 1943.

William Mathew Losty Memorials

WWII Memorial in Hampden Park - Holyoke, Massachusetts

Enlarge the photo above to read the names listed

The American War Memorial - Phillipines

Williams Headstone - Holyoke Massachusetts

References:

USN Summary of Service Page 1 | Page 2 | Page 3 | USN Death Record

Various Navy Related Websites | Holyoke News Papers
Return to George J. Losty Web Page